Your carefully crafted email has successfully converted a lead, now what? Let's dive into how UX writing can turn those conversions into long lasting relationships.
By now, many people have likely heard of the term copywriting—the creative use of language that helps companies create marketing and brand awareness through careful persuasion and pizzazz. The power of copywriting becomes palpable when certain brands can be instantly recognized by just a few words. Nike's "Just do it." has become synonymous with their action-oriented philosophy, while Disneyland's "Where dreams come true" captures the enchanting experience awaiting visitors at their theme parks. But what keeps consumers returning to these brands?
Enter, copywriting's lesser known sibling; UX (User Experience) writing. It's the writing that focuses on microcopy—the small bits of text that provide guidance and instructions within a user interface, like a website or app. It's the bit of copy that reminds you to add at least one symbol and number when conjuring up a password for your shiny new subscription box account.
While copywriting and UX writing may seem like two sides of the same coin, they bring distinct flavors to the table. If copywriting takes the spotlight with catchy slogans and captivating narratives, UX writing acts as the secret sauce, infusing extra zest and guiding users through delightful journeys.
Essentials Elements of UX Writing
Now that we've explored what UX writing entails, let's unravel the secrets to successful UX writing. We'll focus on six essential elements that drive its effectiveness—no catchy acronym required, we promise:
1. Necessity
When design alone falls short, words become essential for clarity.
2. Clarity
Keep it simple and universally understandable, considering cultural nuances.
3. Conciseness
Trim the unnecessary fluff—brevity is the soul of UX writing.
4. Usefulness
Guide users towards their goals and actions, providing helpful support.
5. Conversational
Infuse your copy with a human touch to foster connections and trust.
6. Branding
Seize opportunities to reflect your brand's unique personality through words.
UX Writing in Action
Now, you may wonder, "How does UX writing actually benefit me?" Fear not! Let's explore the practical side of things and witness how these six elements come to life in real-world scenarios. We'll take a tour across various industries and discover how UX writing works its magic to elevate the customer experience and leave a lasting impact.
Retail
By clearly communicating that subscribers receive promotional discounts through the text on their form and submit button, Great Jones capitalizes on mundane opportunities, like the sign-up form. They effectively incorporate branding into product naming and use concise and useful tags to promote popular items.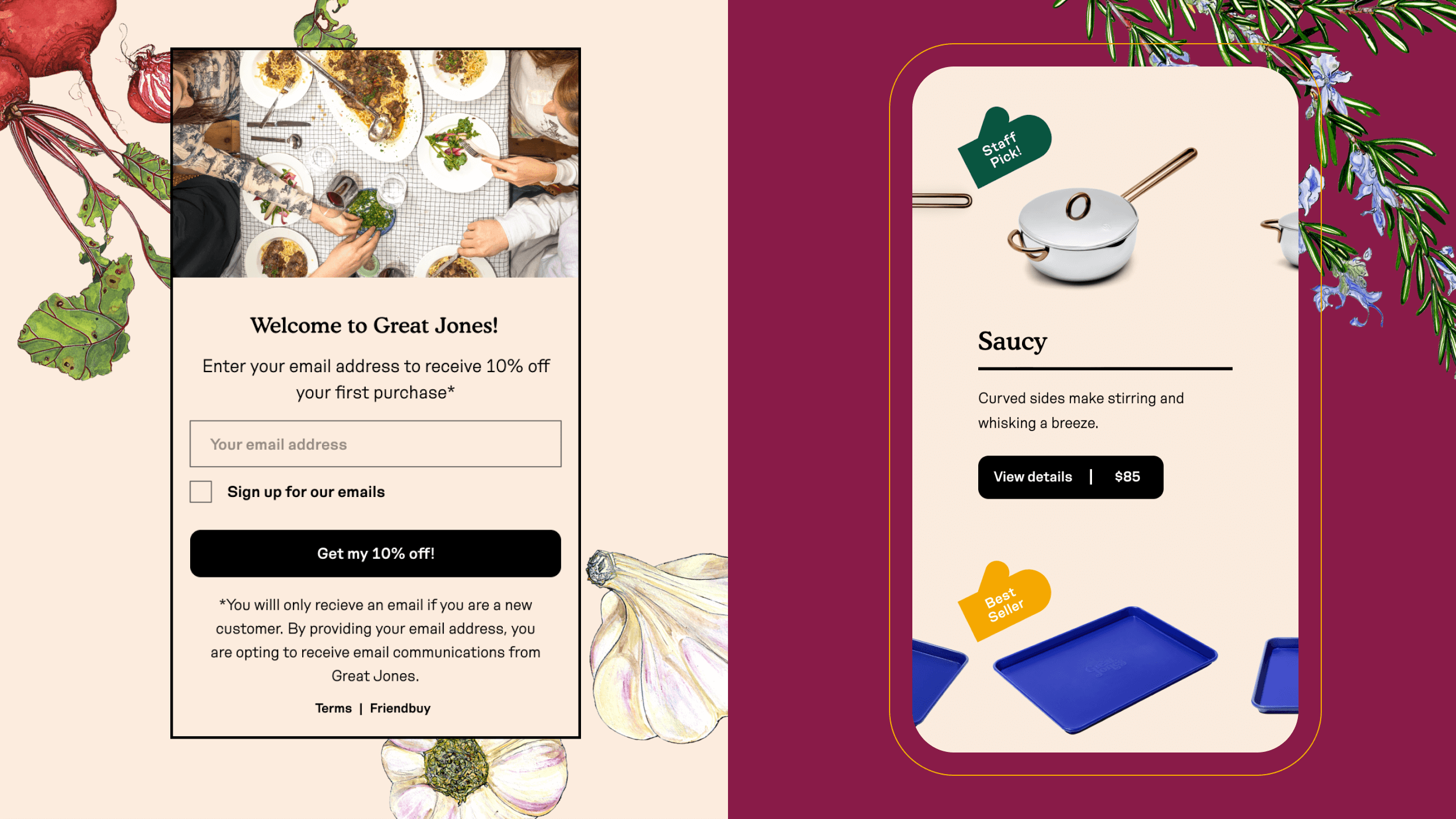 Financial
Financial companies, like Vanguard, cater to clients worldwide and must be mindful of cultural differences. By providing clear and concise UX writing, they ensure their product is accessible to people from all walks of life. We also see the needs of individuals with disabilities being met through useful link text that is informative and indicative of the destination page. This allows screen readers to effectively guide users with visual impairments. Additionally, well-crafted error messages provide necessary information to address account-related issues.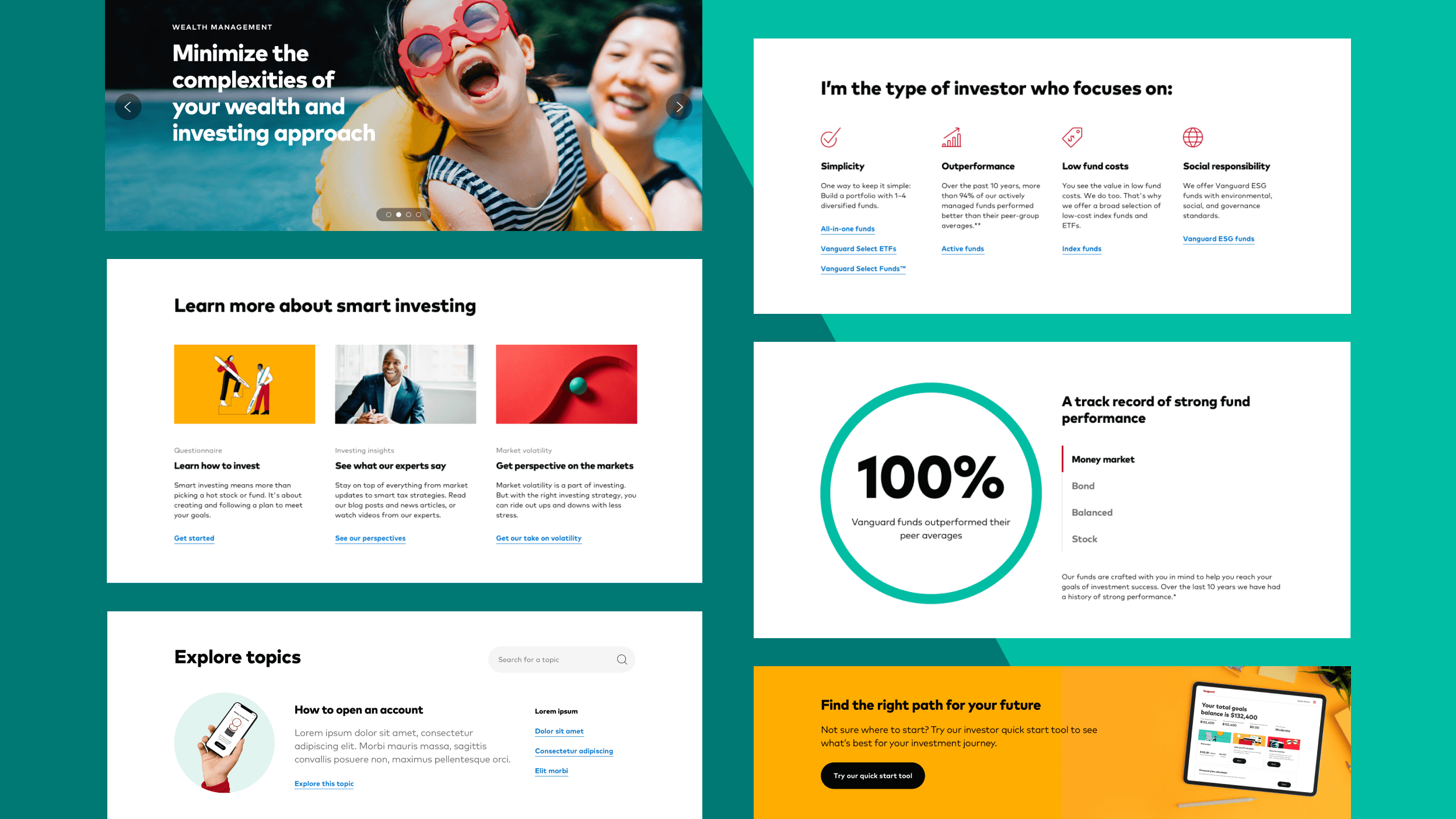 Healthcare
Let's shift our focus to the behind-the-scenes work that shapes the end product and how UX writing is an asset to this process. JuvYou aimed to create an app that accurately captured users' health and wellness goals. User interviews were conducted to ensure their onboarding questionnaire was useful in guiding users appropriately through the process. It was important for the design to not only feature the right questions but ask them in a clear and concise manner that kept the user engaged. Within the app, brand-focused copy encouraged users to fill out additional questionnaires, and positive conversational feedback was provided upon completion or during loading screens.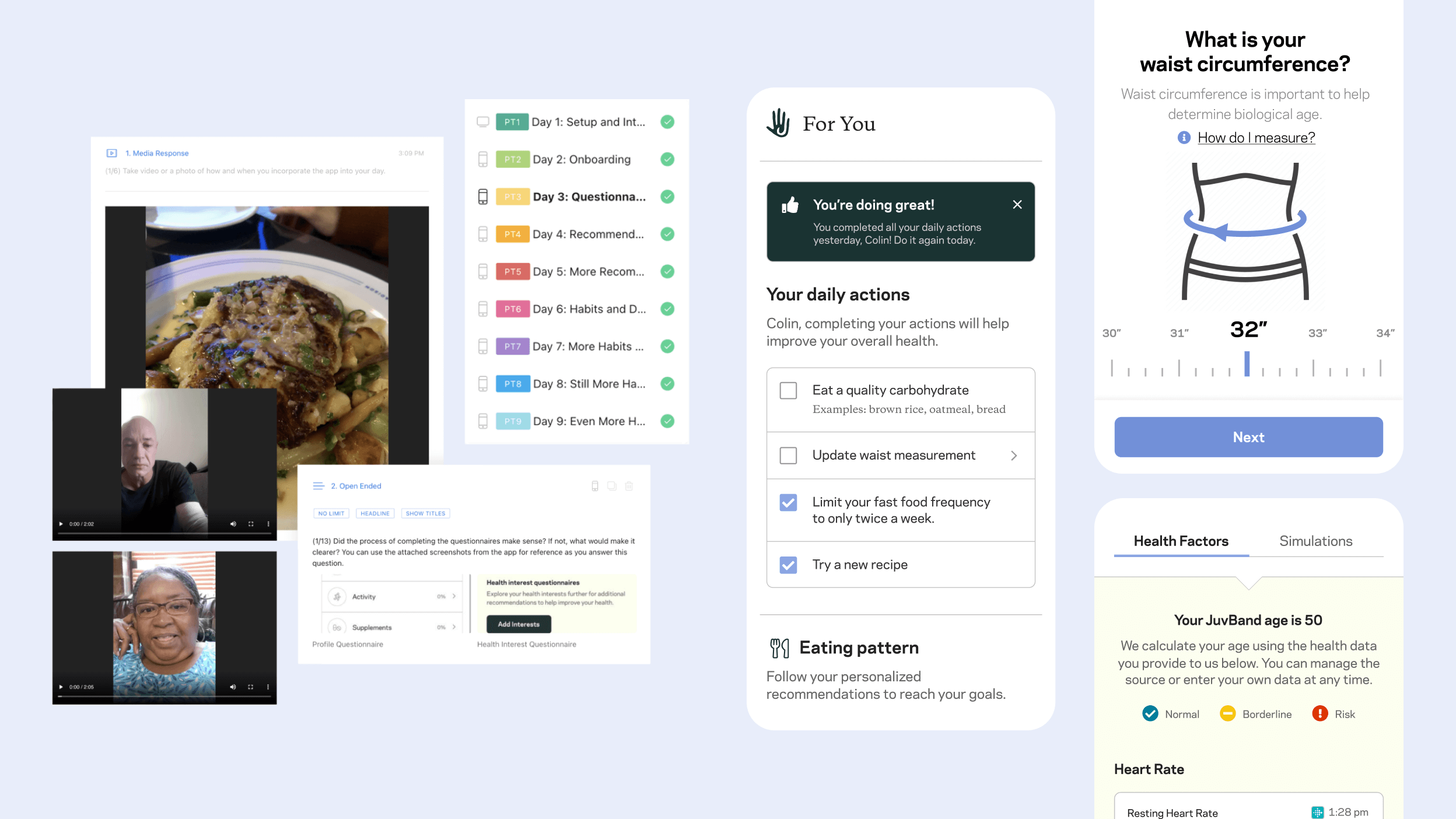 Industrial
MacAllister's online portal offers users a convenient way to manage both rental and owned equipment. With diverse demographics and various organizational roles accessing the portal, it was crucial to ensure clear copy, links, and buttons throughout the checkout process to help users select the right type of equipment. Strategic placement of status information and progress updates instills confidence in users (useful), assuring them that their equipment requests and returns are being processed (necessary). When applicable, placement of conversational branding is used to educate potential users on product features in places such as on the logged out homepage of the portal.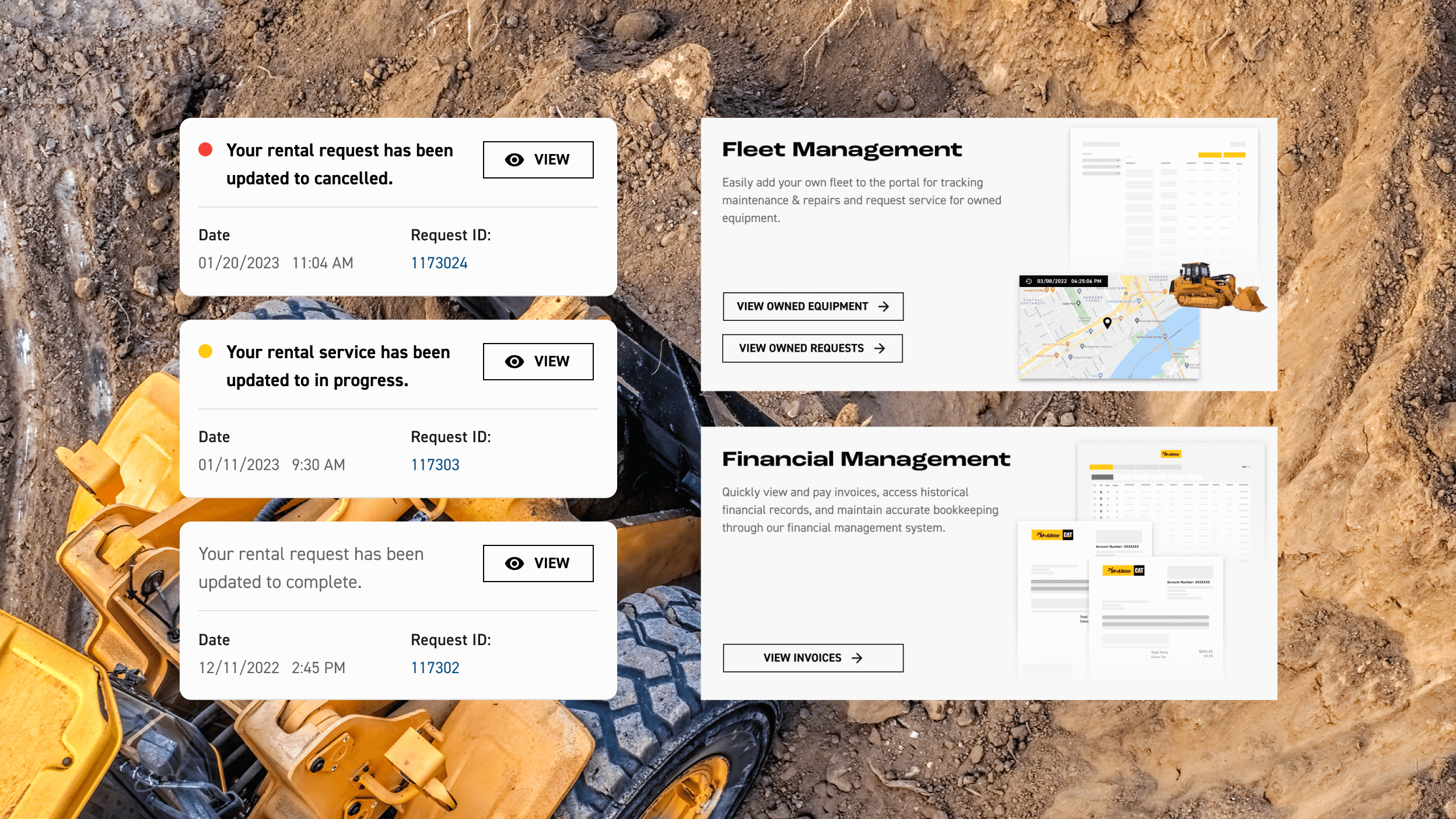 The Final Word
To recap, UX writing plays a crucial role in shaping user experiences and building lasting connections between brands and their audience. Its influence extends across industries and throughout every stage of the design process. By focusing on the six elements of UX writing, we can compliment the creative power of copywriting. At Spark, we understand the impact of effective UX writing, and we're here to help you unlock its potential for your brand. Contact us today to explore how we can collaborate on creating exceptional user experiences through compelling copy and engaging microcopy. Let's elevate your brand's presence and leave a lasting impact on your audience!