Case Study
Morehouse College
Elevating a school in a class all its own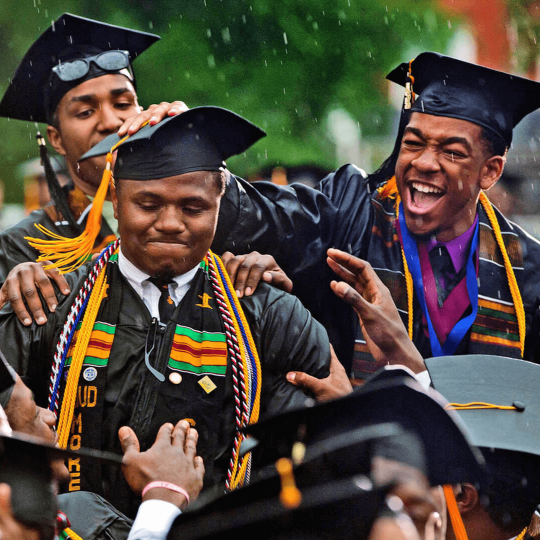 Overview
An institution steeped in history, legacy, and culture with alums like civil rights leader Martin Luther King Jr. and entertainment icons Spike Lee and Samuel L. Jackson, Morehouse College is one of the most influential black men's colleges in the United States. Spark was honored to collaborate with this important and influential college.
Services
Stakeholder interviews
Focus group moderation
Taxonomy testing & design
First impression testing
UX/UI design
Copywriting
Front-end development
Holistic QA
Challenge
Bringing more to the story
Morehouse had centered its story and identity around the rich heritage and historically notable alums. While impressive, this narrative wasn't resonating in the same way it had. The new generation of students wanted to understand how the HBCU could benefit their today and their future rather than being tied to the past. Spark needed to bring the site up to modern experience standards and connect with today's students to drive interest and admissions.
Process
Going back to school
To tackle this challenge, we needed to take the time upfront to understand the school, its faculty, and its students. We started our collaborative journey with campus visits, stakeholder interviews with faculty and staff, and focus groups with incoming first-year students. Insights gathered from these steps allowed us to develop the visuals and content to shape the experience. We also made sure to validate our approach and solutions through iterative testing. Approved work became quality assured, front-end code, and delivered to Terminalfour for implementation.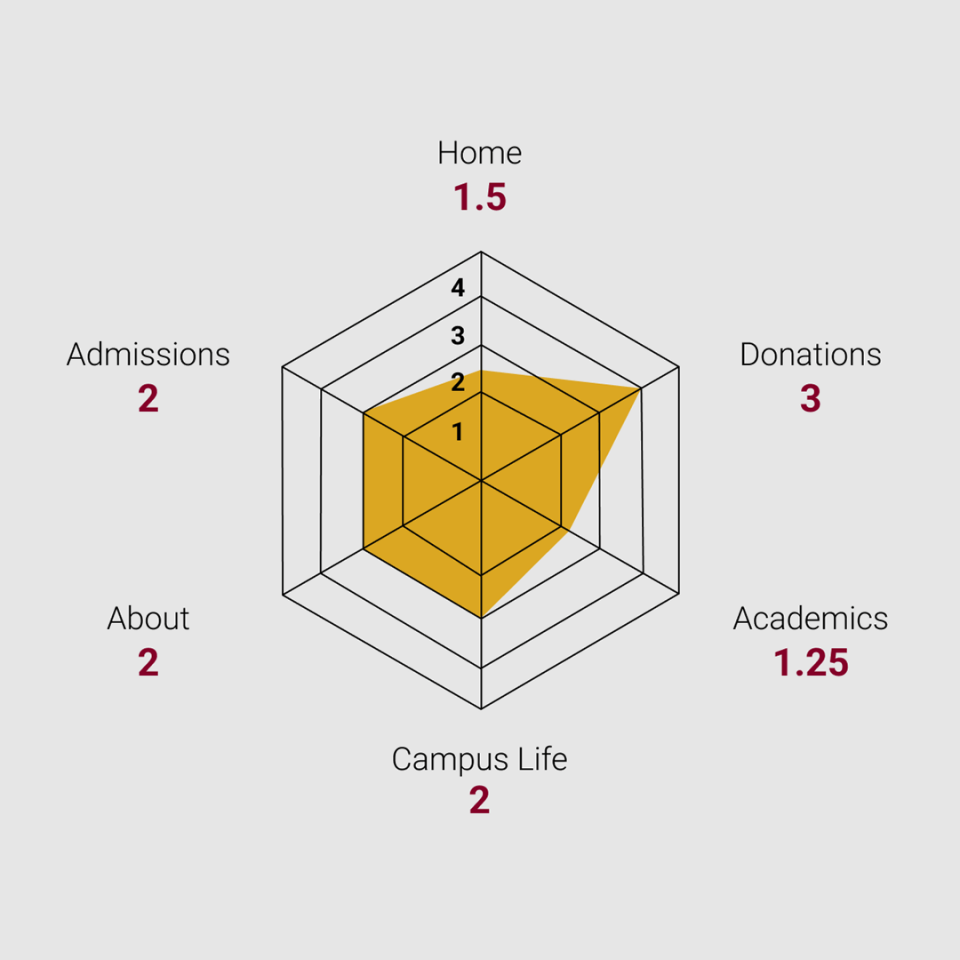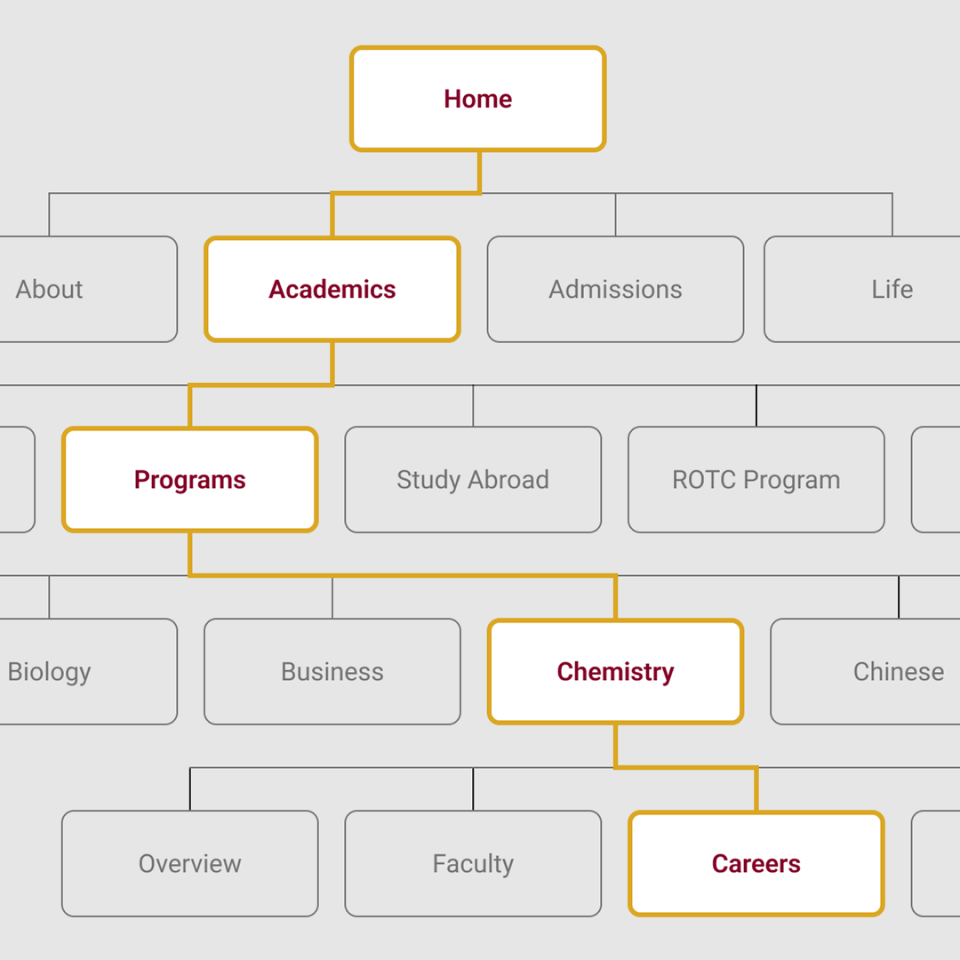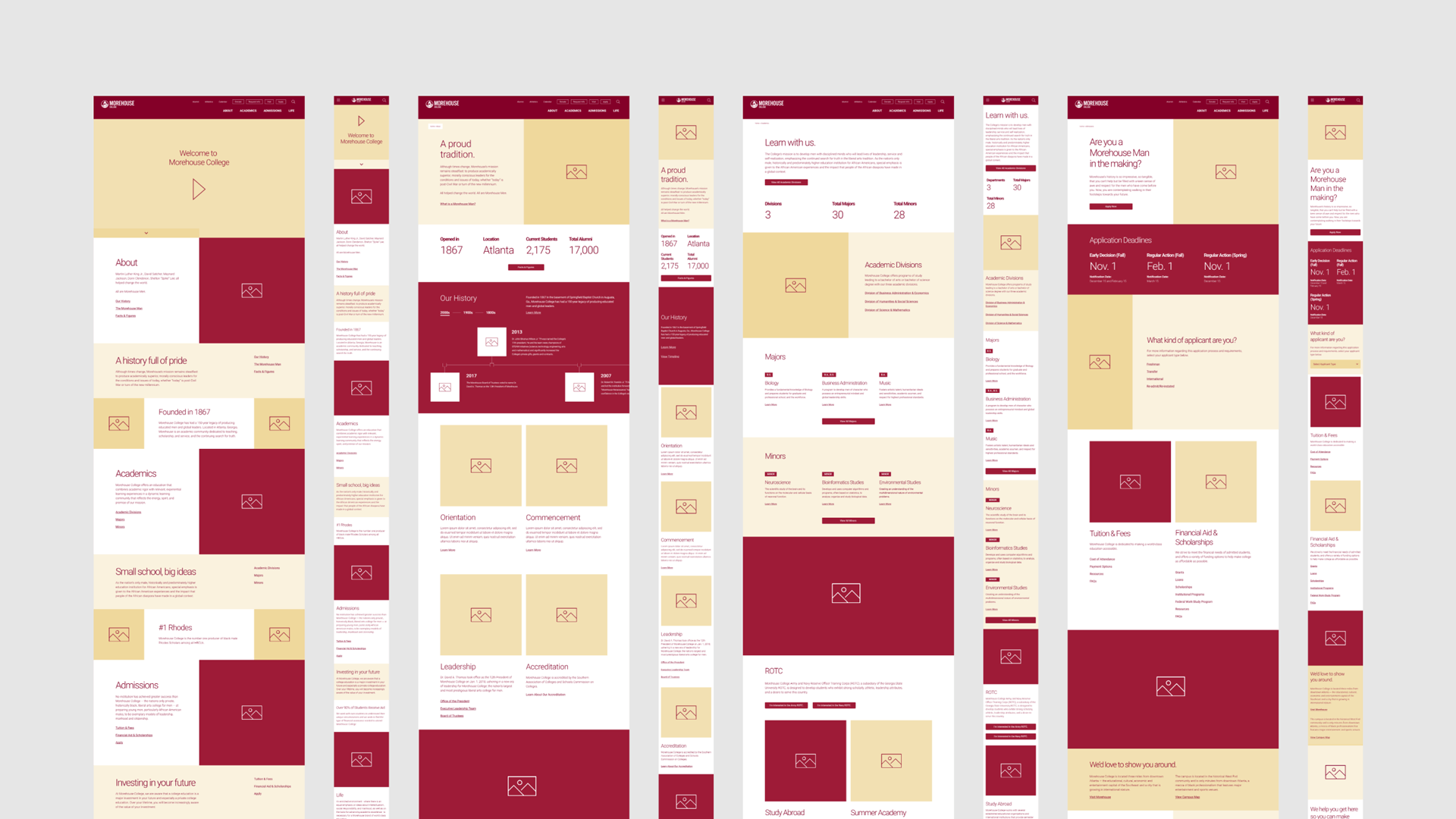 Solution
A site to excite the next generation of dreamers and doers
To drive interest and admissions for a new generation of men, Spark created a comprehensive site redesign that tells Morehouse's unique story through optimized site navigation and a modern, mobile-first approach to layout featuring powerful custom imagery, animation, and copy. In addition, our solution included a flexible template library allowing the college to test different content modules while maintaining consistency.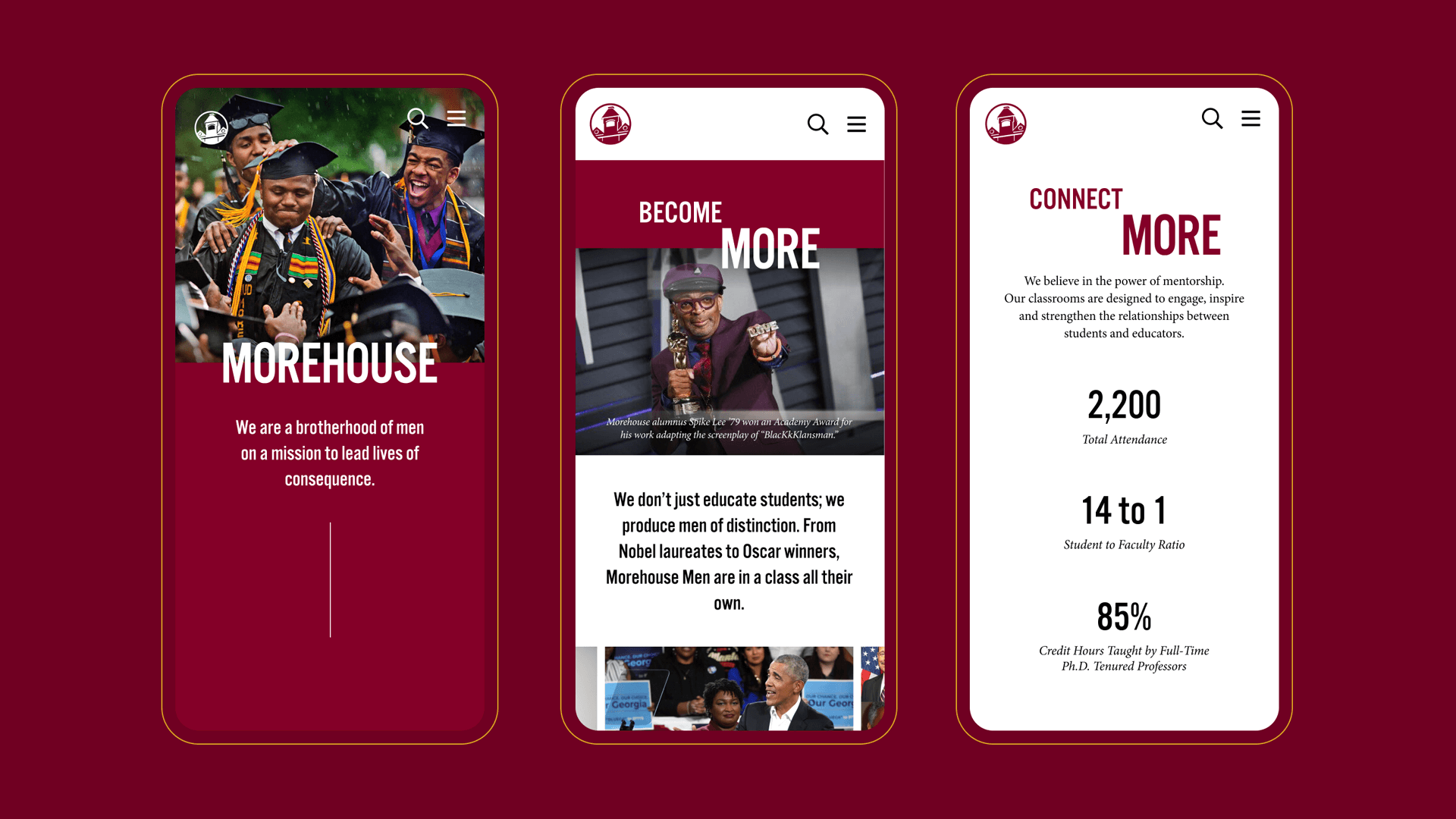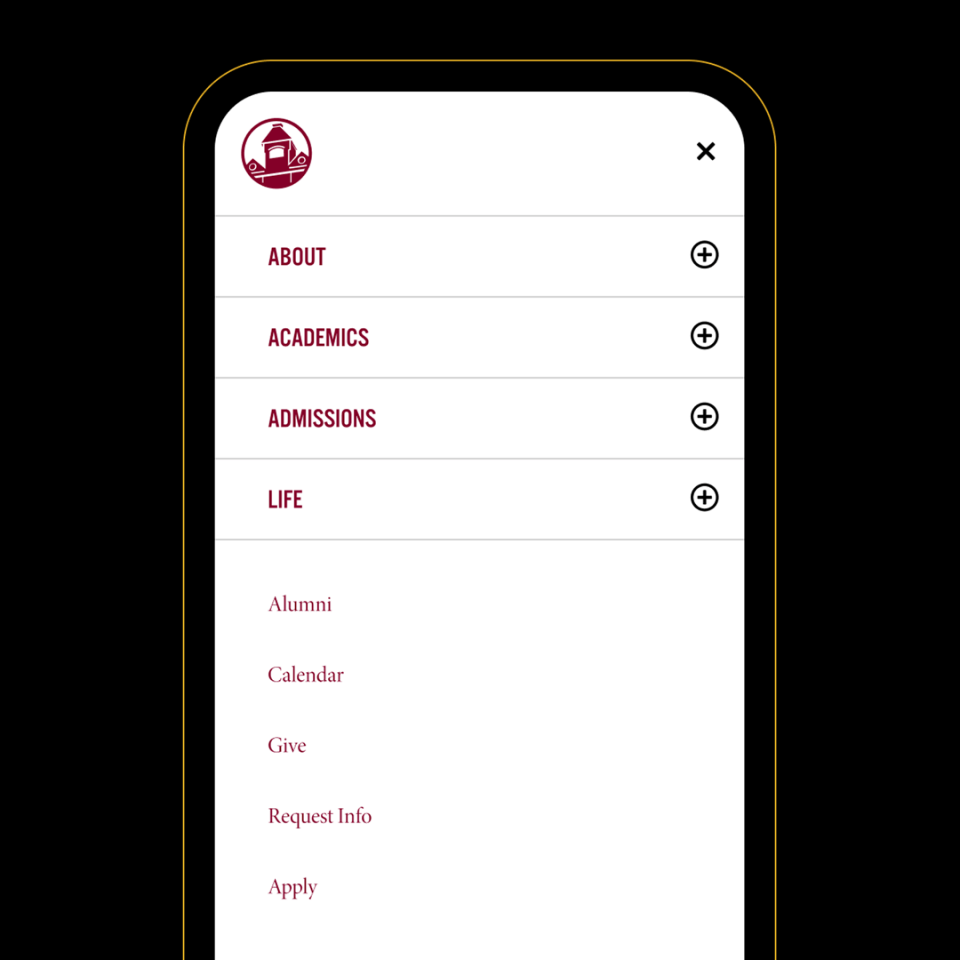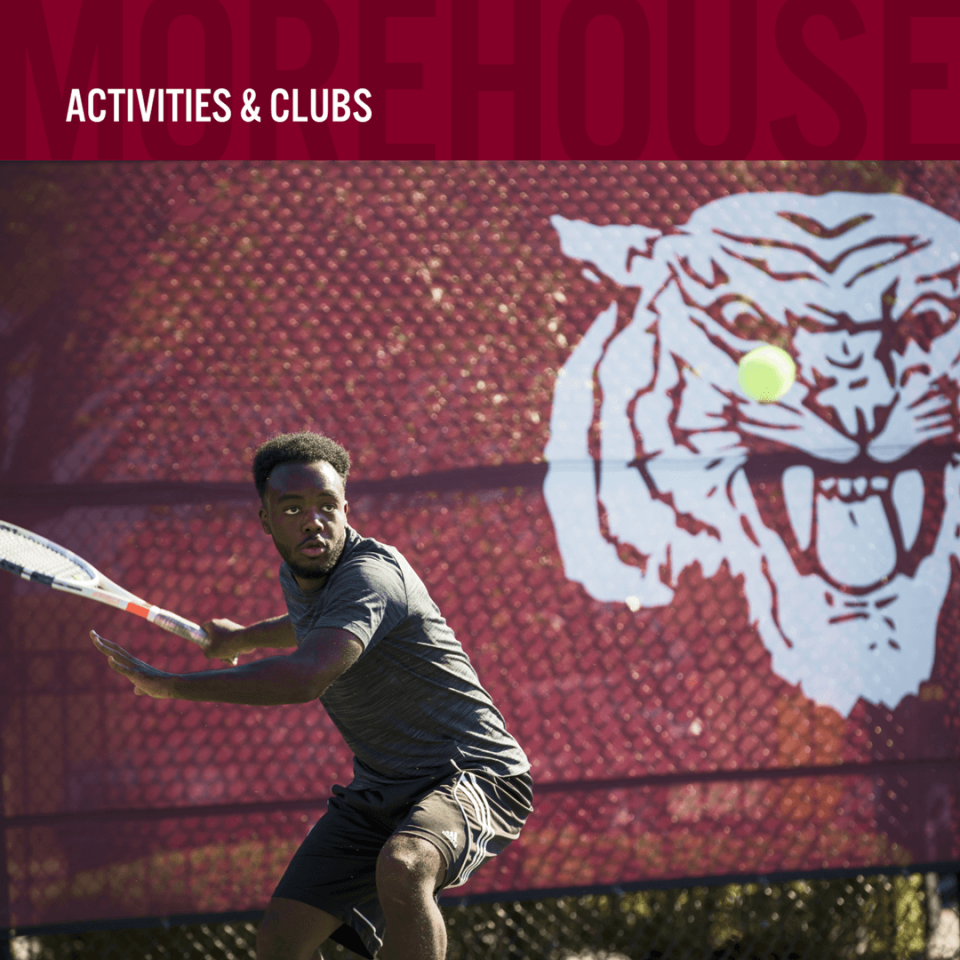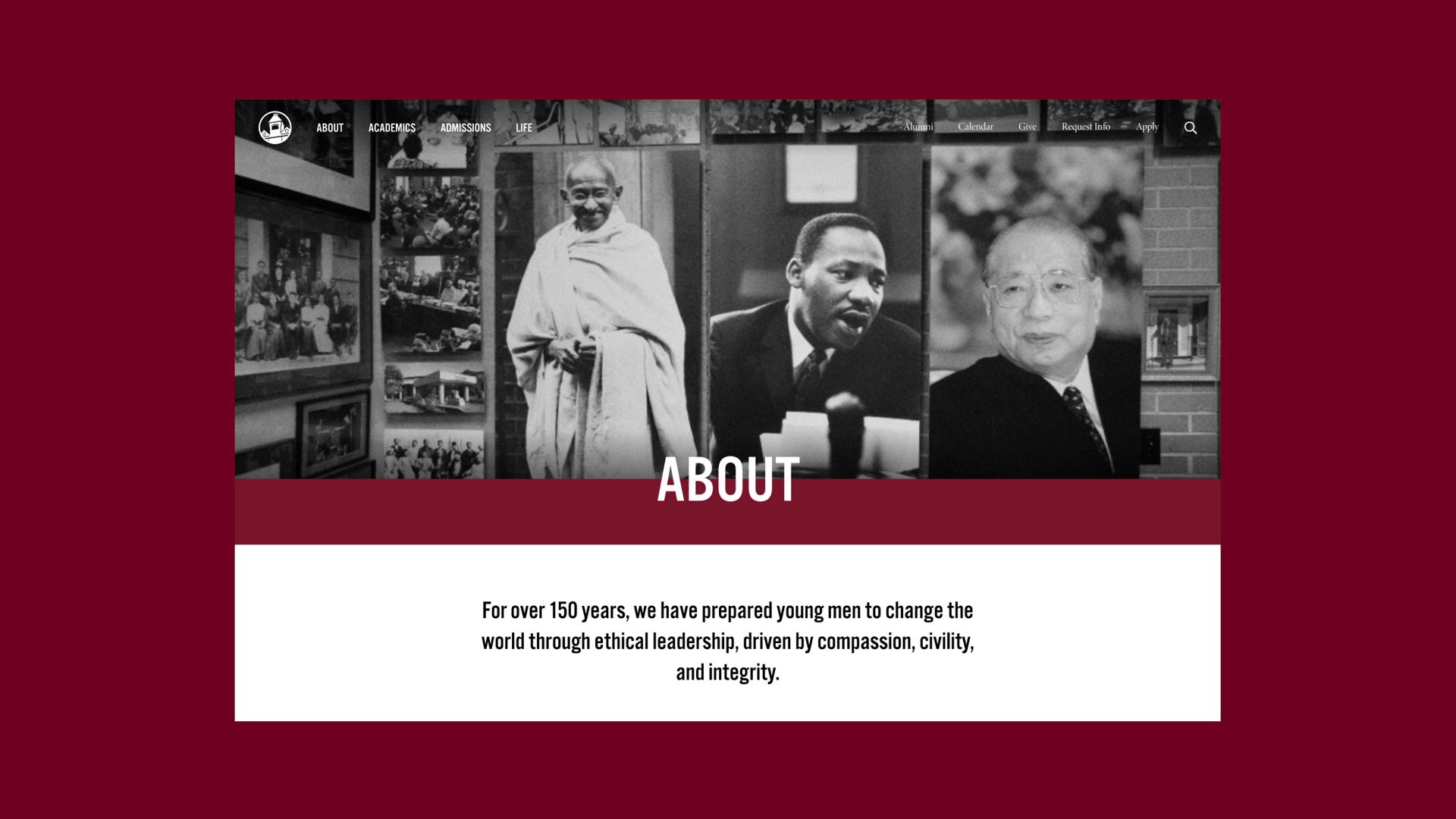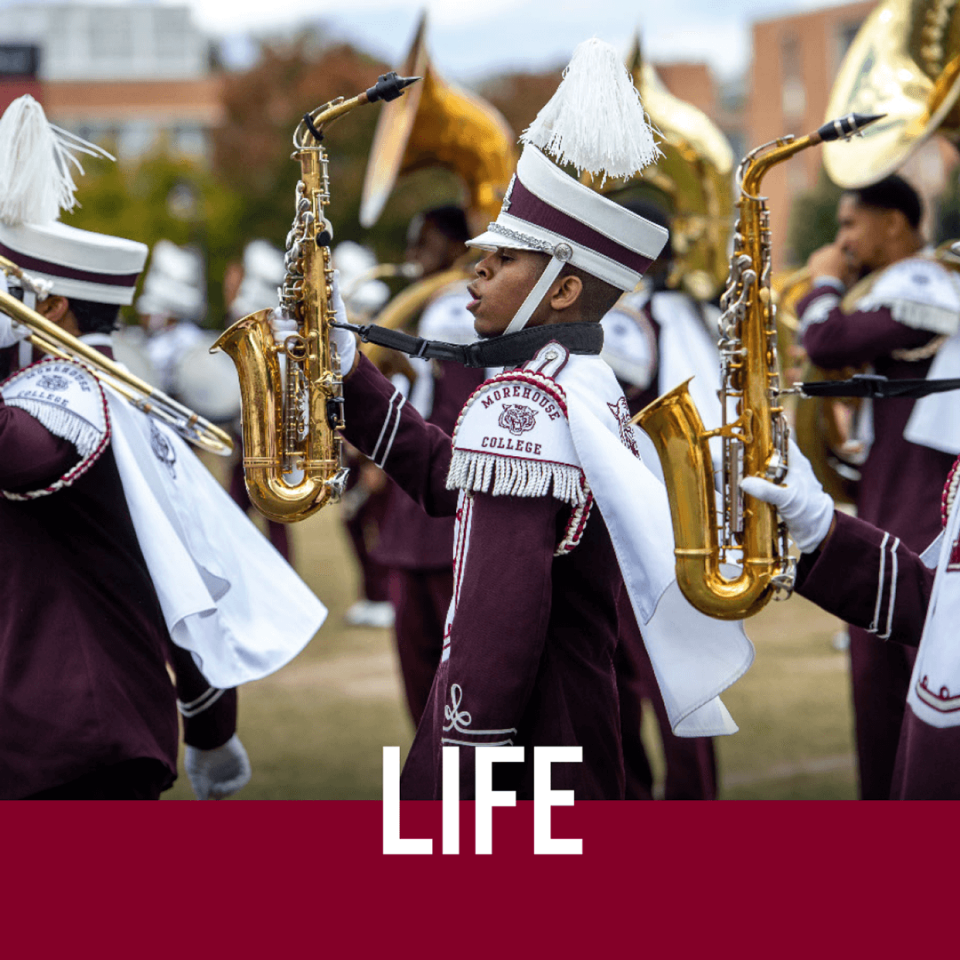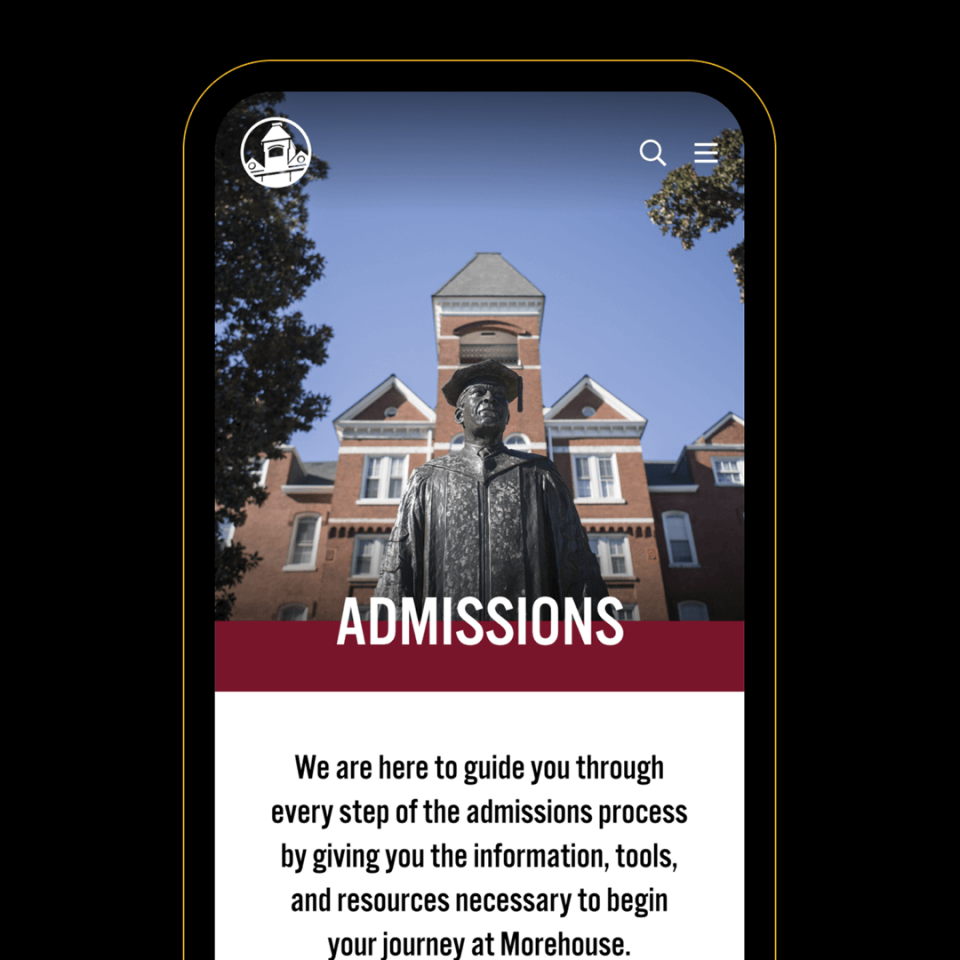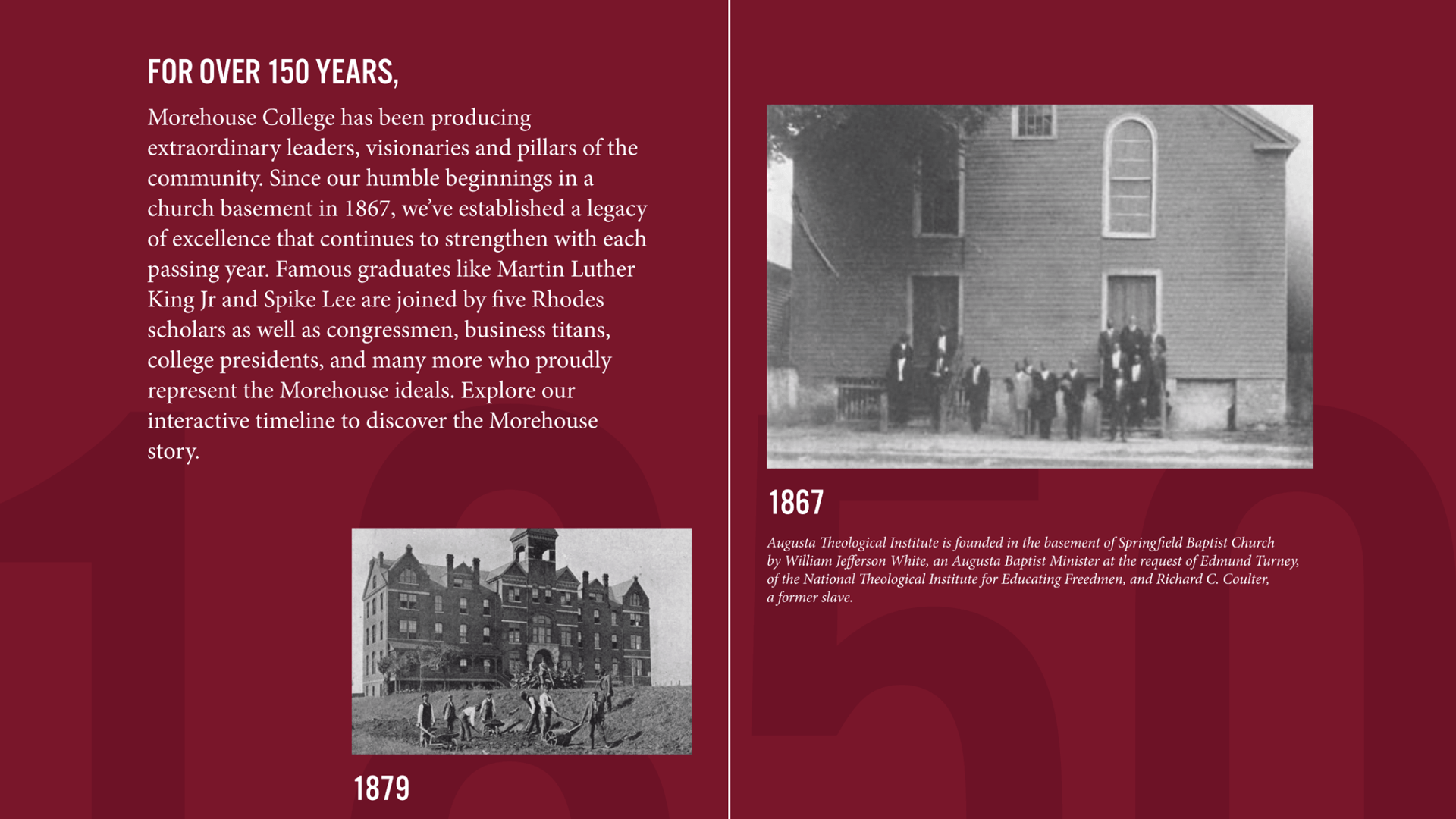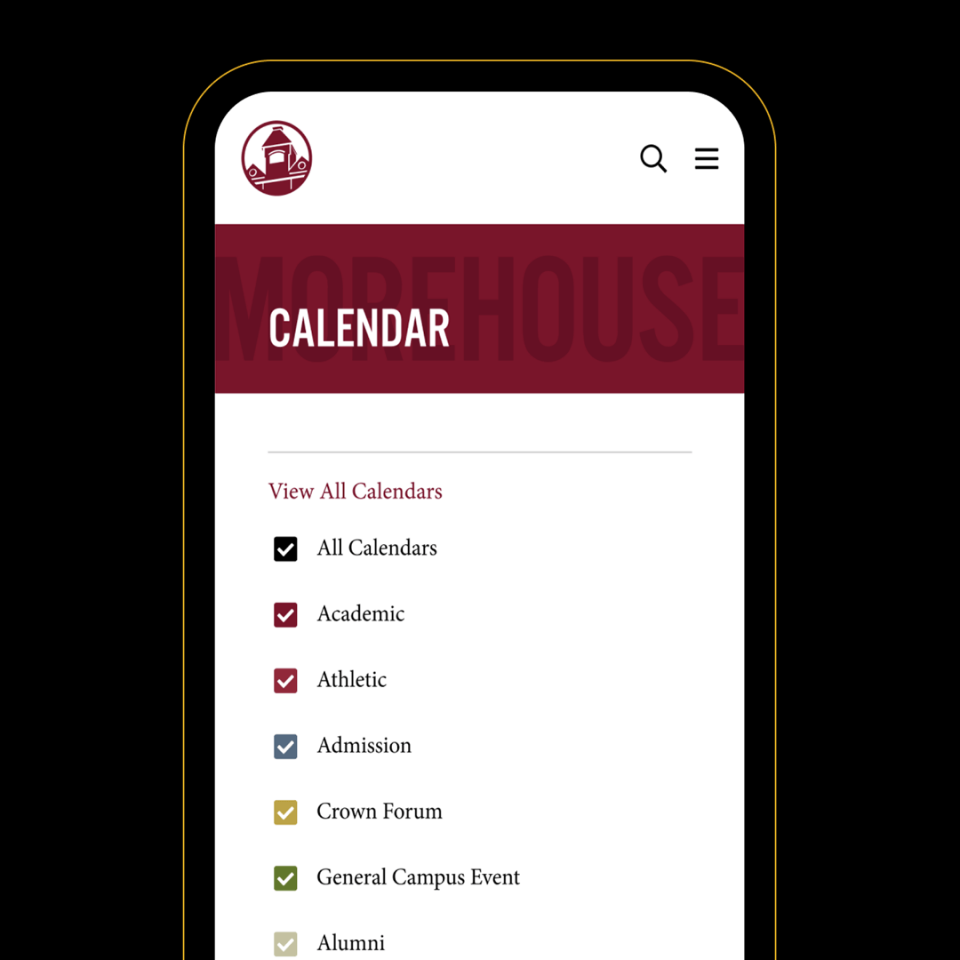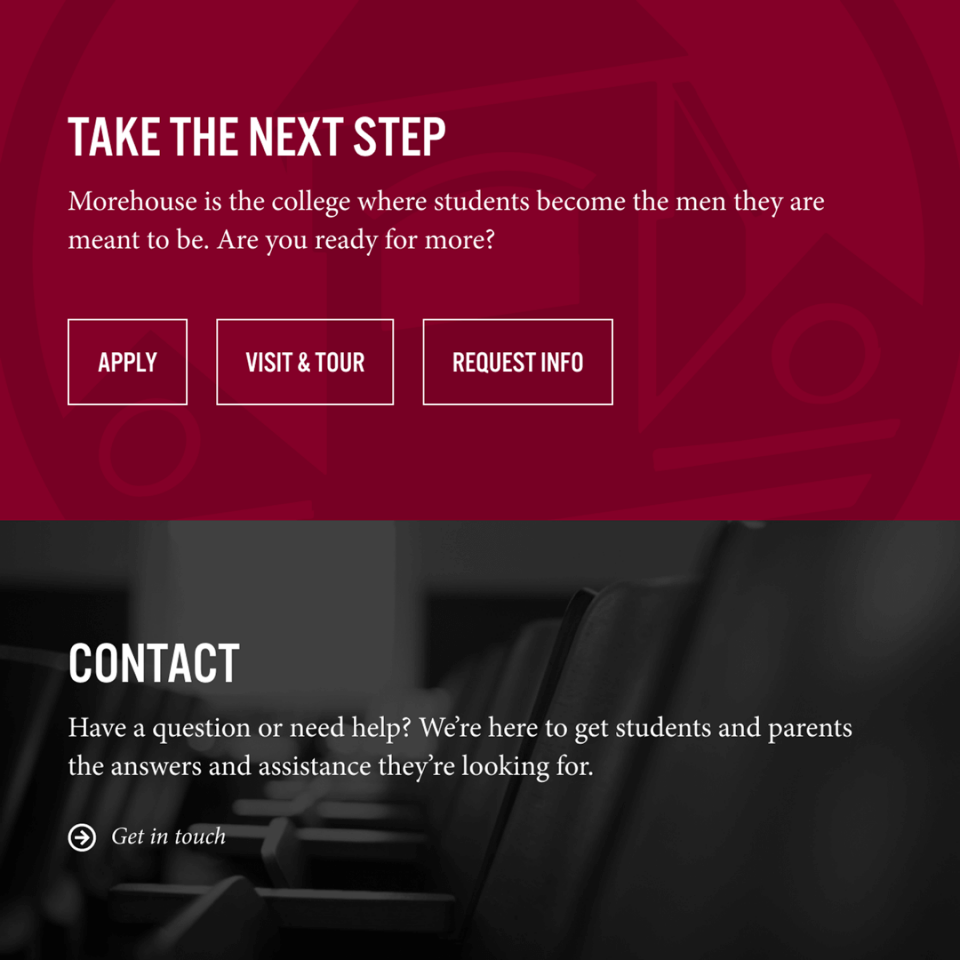 Outcomes
"Alums are emailing me that they have newfound pride in Morehouse because of the redesigned website. Great work!"
José Mallabo
VP of Marketing Communications & Admissions, Morehouse College