Case Study
Del Toro Shoes
Reimagining luxury commerce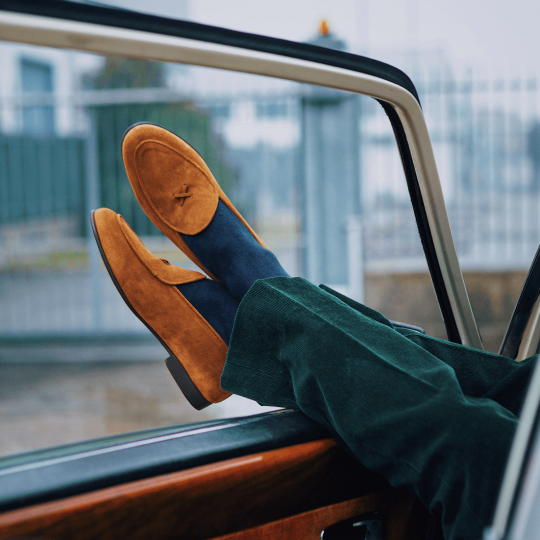 Overview
Del Toro uses the time-honored traditions of Italian shoemaking, believing that your shoes should look fantastic but feel incredible, too. The brand came to Spark just as a new leadership group took the helm and wanted to refocus its site on its founding principles and products with a design that would perform while reflecting its lux lifestyle aesthetic.
Services
Heuristic audit
Governance requirements
Functional requirements
Concept design
UX/UI design
Feature development
Holistic QA
Deployment
Technologies
Shopify
Zoorix
ACF Metafields
Challenge
An experience that didn't fit
When we entered the relationship, an aging site with usability issues was in place. This site didn't reflect the brand vision, nor did it highlight the core product line in a way that was appropriate for their premium positioning. We needed to conceptualize and build a solution that would be foundational to growth.
Process
An approach that's quick on its feet
As the brand was refocusing its core products and preparing to scale, we needed to work in phases to maximize the spend. Therefore, we worked iteratively to redesign the core templates first in order of their impact on the customer experience and business.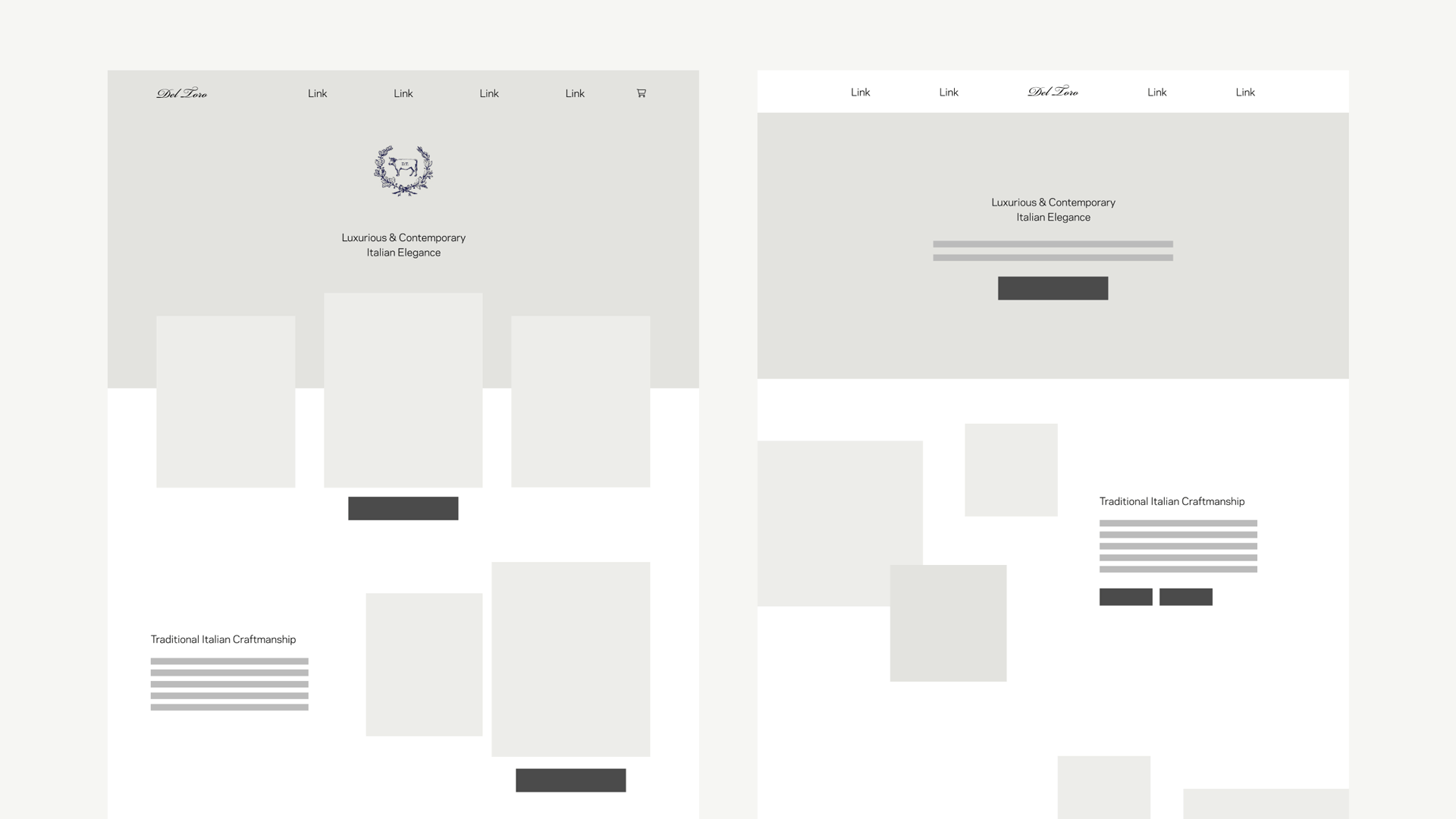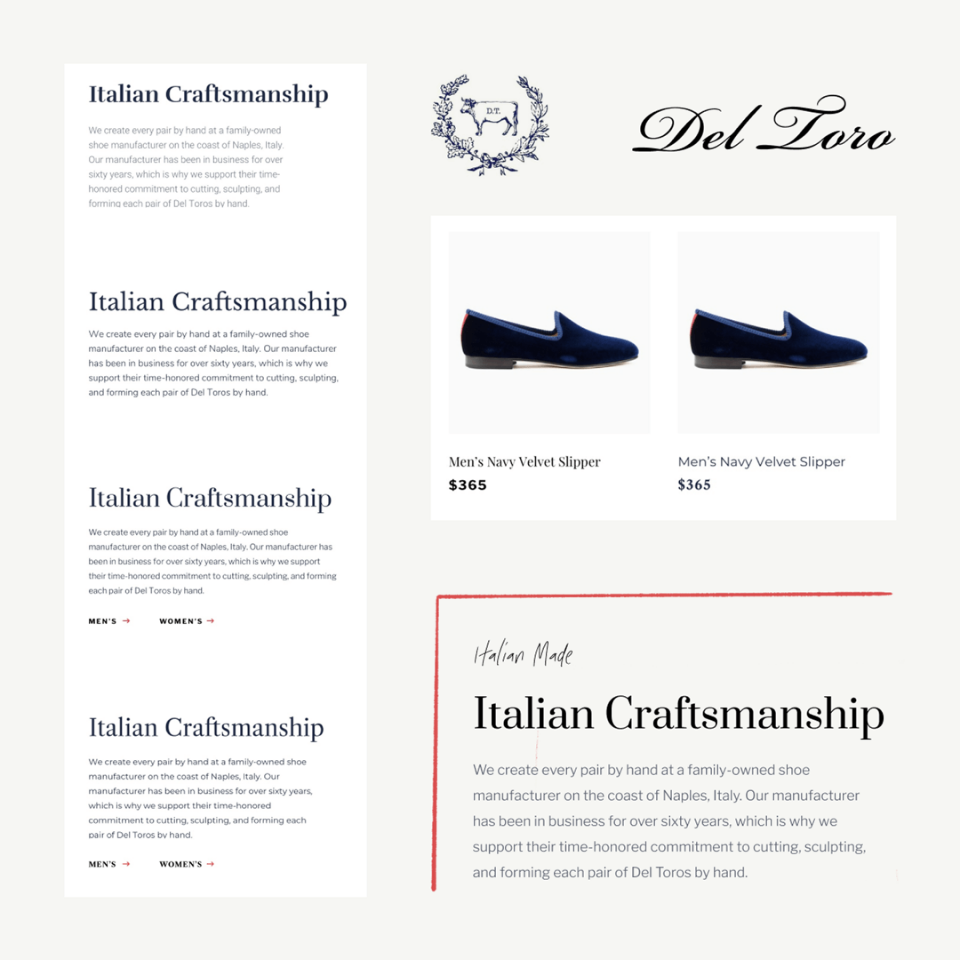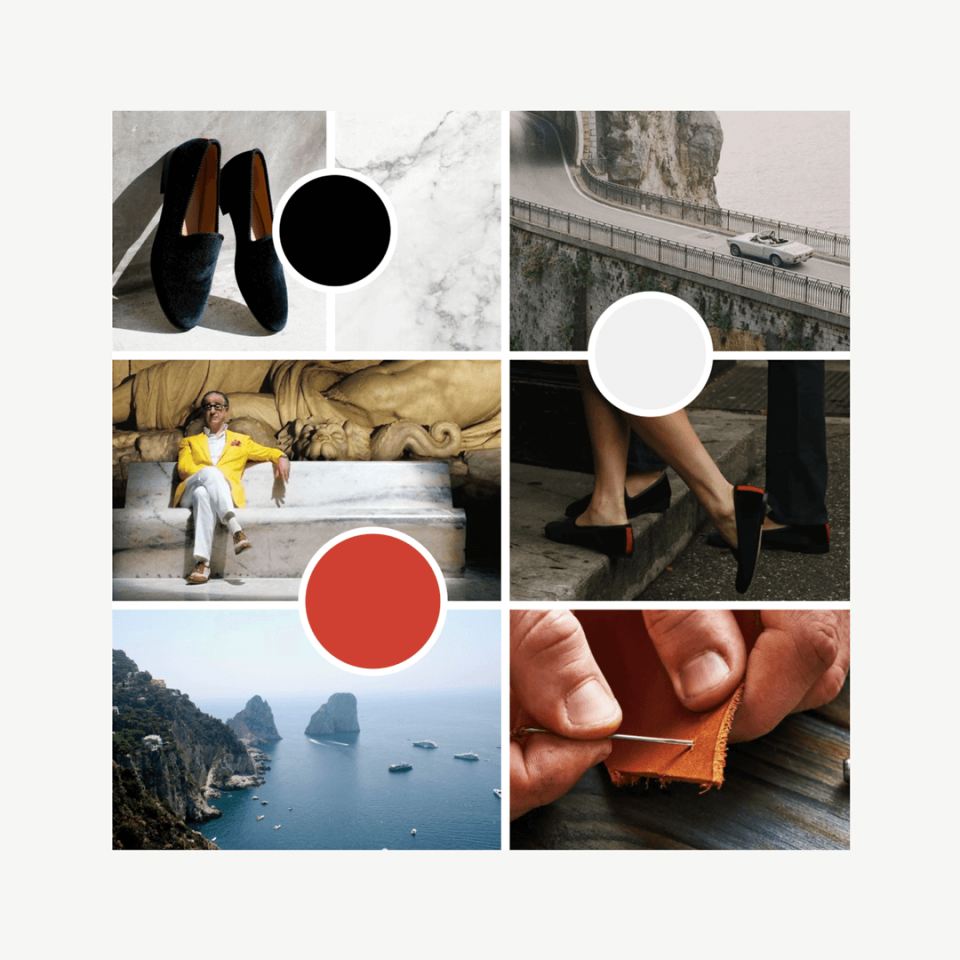 Solution
A luxury look and feel that performs
We created a sophisticated commerce experience that effectively showcases the unique character of the Del Toro catalog and brand lifestyle. Solutions-oriented aspects like weddings and product customization, which were unique to Del Toro, were given special attention. In addition, our development team went the extra mile incorporating advanced promotions, cross-sell engines, an intuitive personalization tool, and integrations with 3rd party eCommerce applications.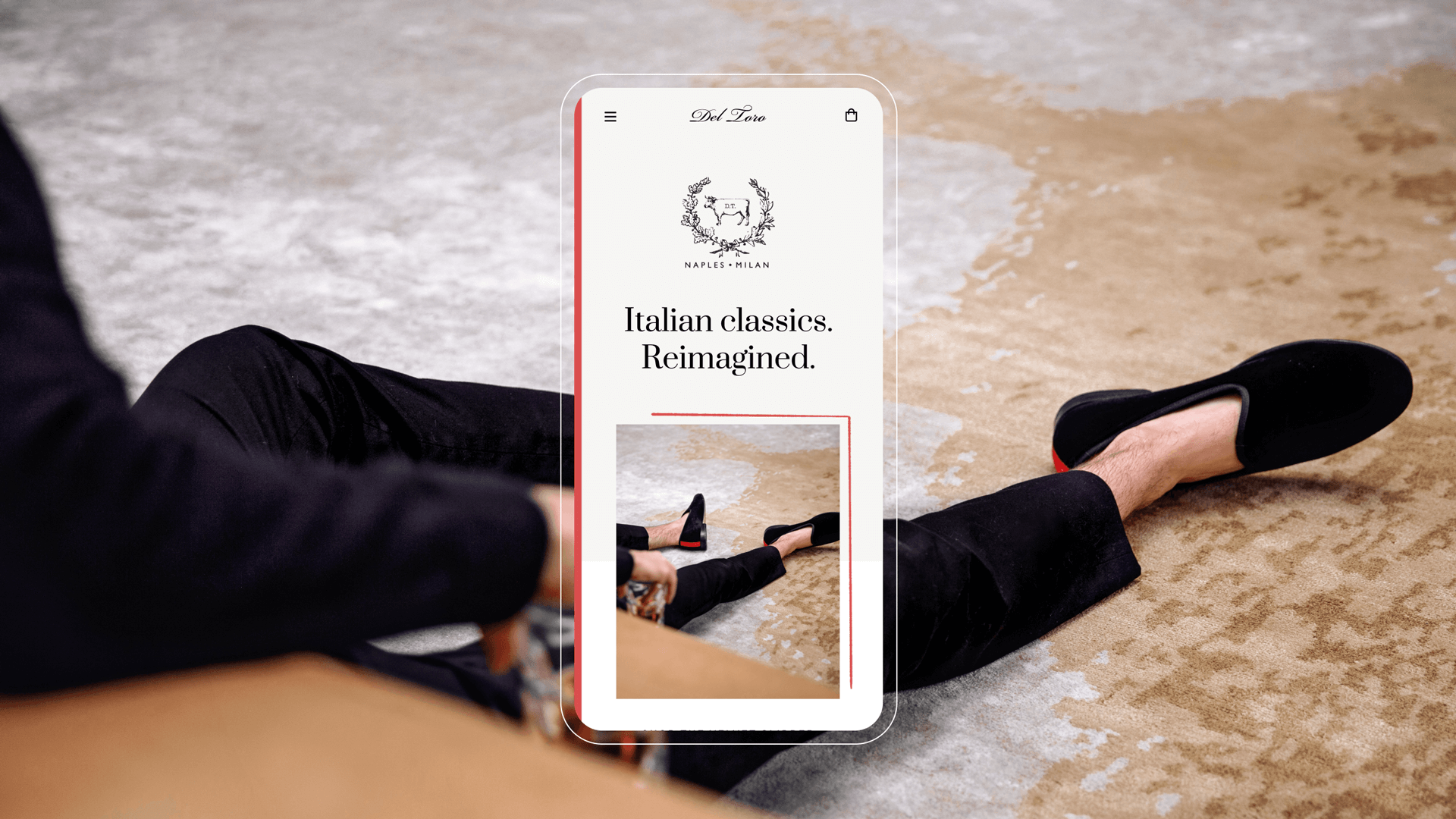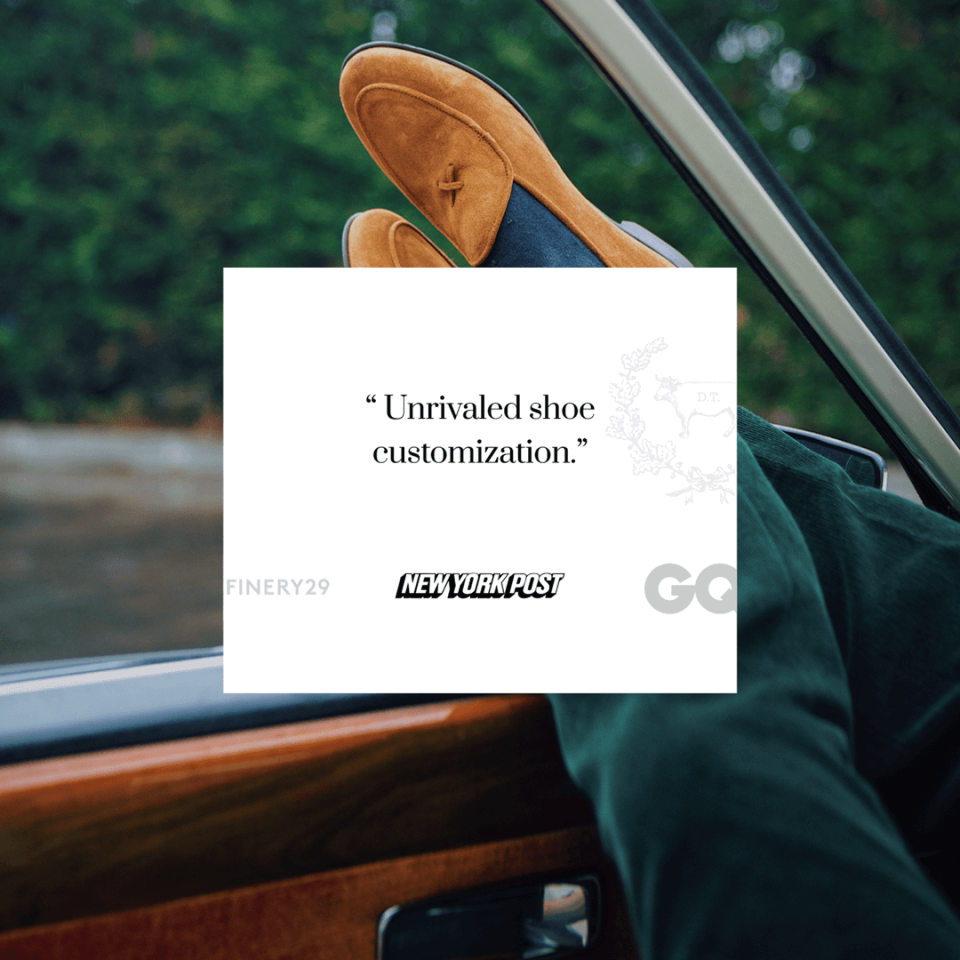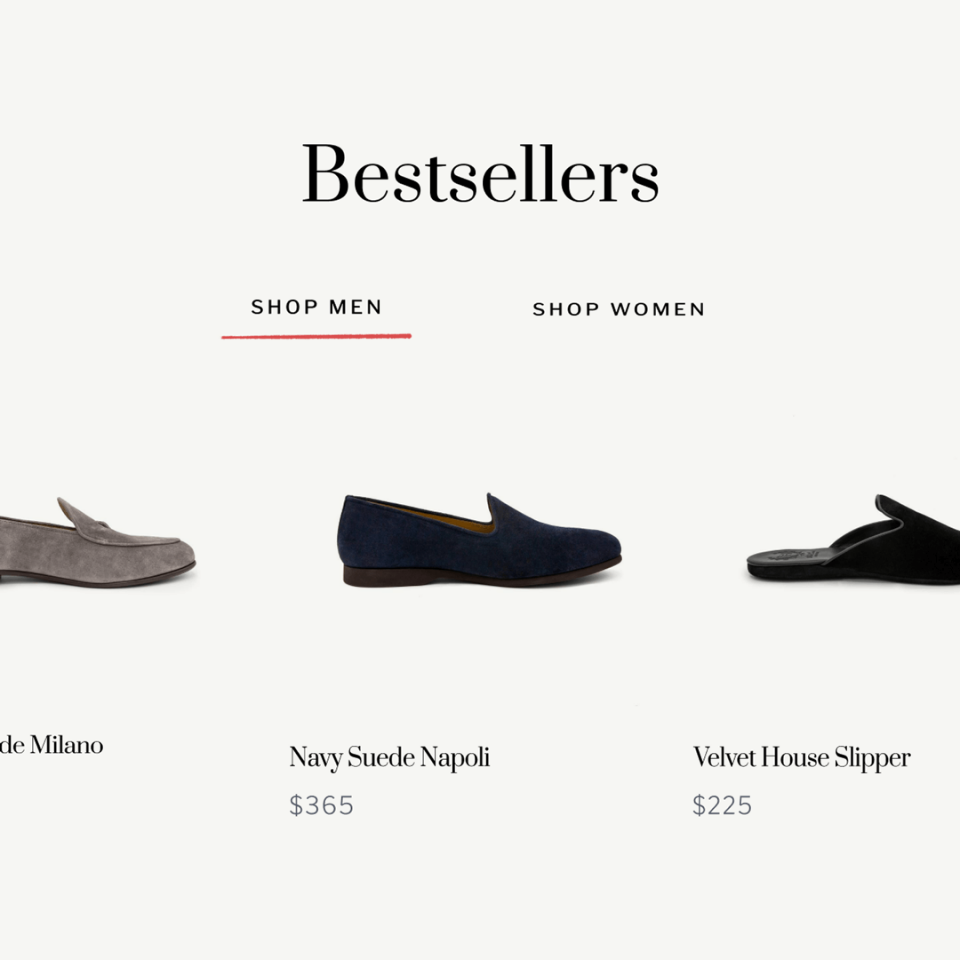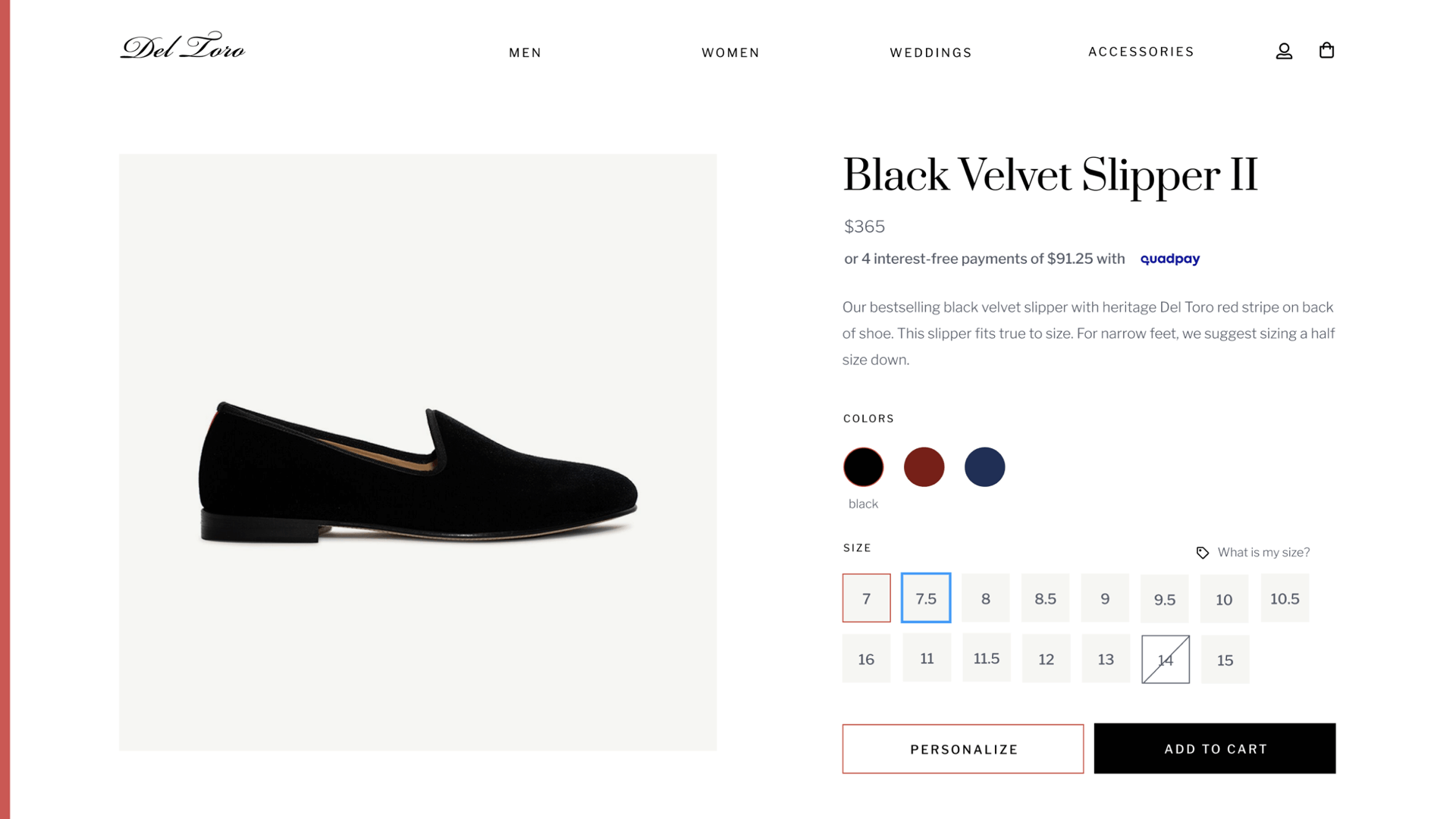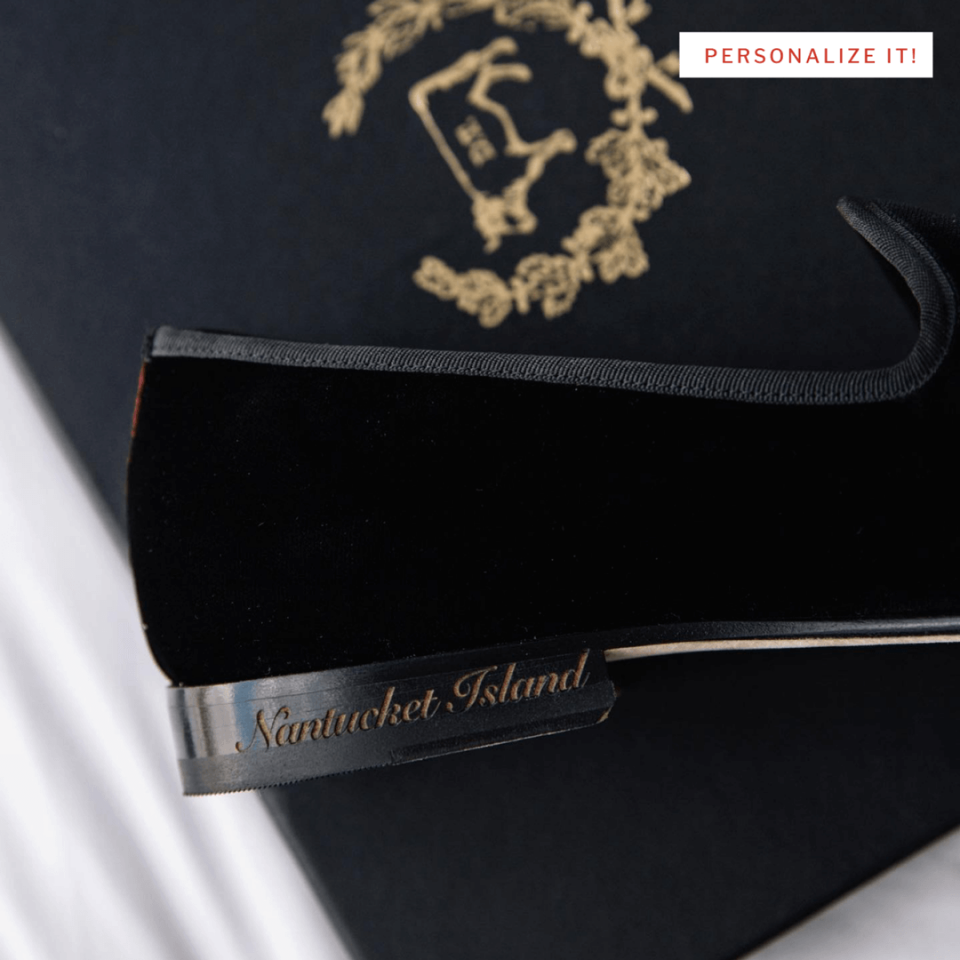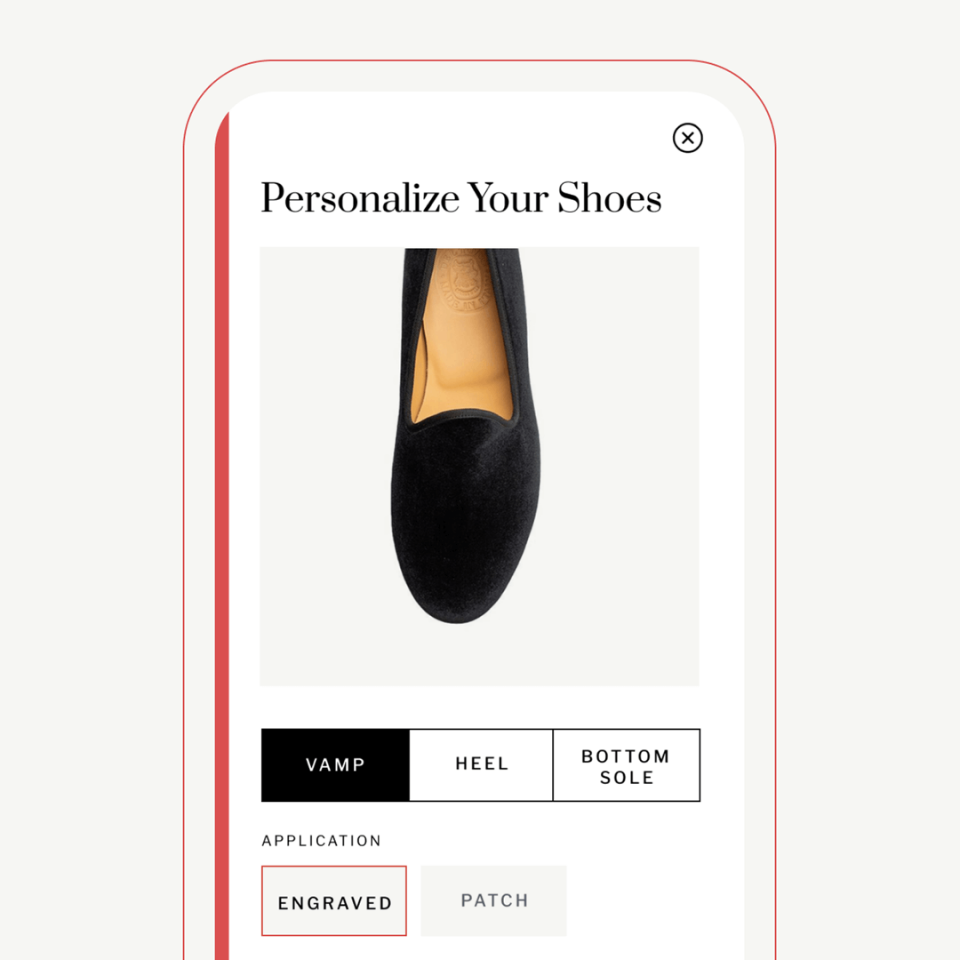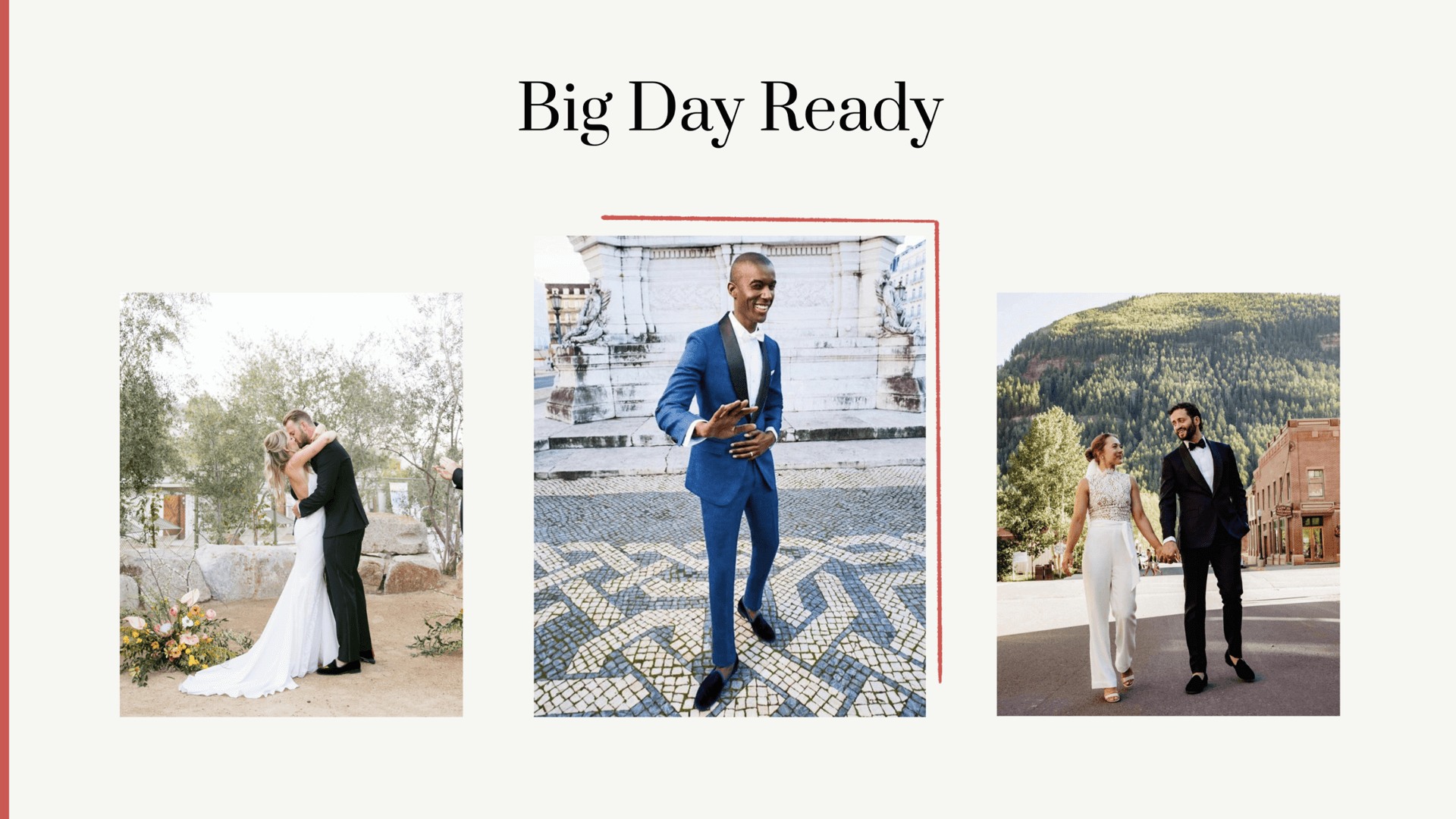 Outcomes
"Working with Spark is one of the best decisions we made for our brand. They've treated our website as their own, providing excellent technical and design expertise at each step. Plus, they are a pleasure to work with."
Andrew Roberts
CEO, Del Toro Shoes
+100%
Conversion rate increase