Personas can help create the clarity your product and team are missing. So, why aren't you using them? Here are some good reasons to counter those bad excuses.
A lot of companies think they can skip user personas. It's easy to fall into that trap – maybe you've never seen them used effectively, or they just feel like an academic exercise. And you're almost definitely already busy. But I promise they really are worth the effort.
A note: if your company already has thorough, regularly updated user personas, you can skip this post. (Or you can read it anyway, if you feel like procrastinating! I don't know your life). But if your company is one of the many that either doesn't have formalized user personas at all, or you created them 10 years ago and haven't looked at them since, read on.
What do you mean by user personas?
Personas can mean different things to different people. When I use the term "user personas," I'm referring to ones aimed at characterizing the users of a product or service. They allow companies to picture a specific person, complete with a name and background, that they're creating products for. Generally, businesses start by investing in some customer research as a foundation and build from there, filling in important details such as needs, goals, behavioral patterns, and internet and device usage habits.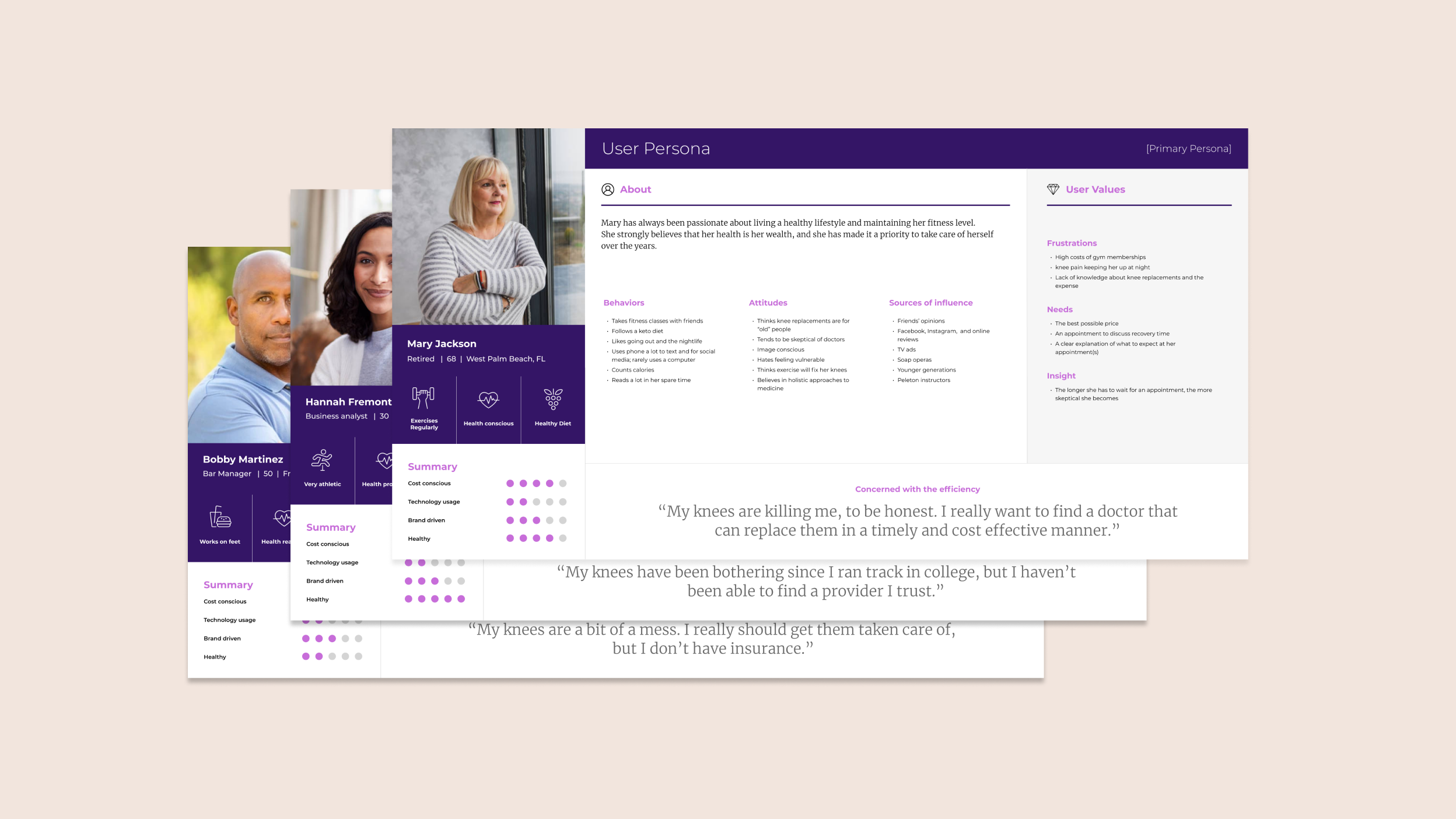 Our marketing department already made personas.
That's great! But it might not be enough. Marketing personas are typically aimed at, as the name would suggest, marketing, and may not delve very deeply into user needs and desires. Plus, particularly for companies that provide digital products, the people making the purchasing decisions are not necessarily the same people as the end users of the product. So a solid set of user personas is a must alongside any existing marketing personas.
But we already know what our customers need.
Do you, though? Have you asked them? It's easy to get sidetracked adding features and functions you think users want, or even ones that you would personally want, and lose track of what your customers really need. User research is always important, but that's not a feasible way to confirm decisions on every little thing. Personas provide a decision framework to help answer questions from "Is this ad going to resonate with our customers?" to "Should we come out with a new product, and if so, what the heck should it be?"
I'm too busy doing my actual job.
It seems like everyone is doing the work of at least two people these days, so it's easy to get overwhelmed. But even though getting solid personas in place will take some time away from your usual job up front, it will actually start making your life easier almost immediately. You'll be able to streamline your focus to exactly what will work best for the end customer and remove a lot of the guesswork and redundancy from the design process.
Is it worth the effort?
Personas help you target your designs, and the products themselves, so that you're truly meeting users' needs. If you're designing for a vague idea of a user, you're probably going to end up with a vague (and not very useful or user-friendly) design. Having a solid handle on the company's customers also helps departments stay on the same page strategically and avoid working in silos. And it's worth it financially – companies that focus on providing an excellent user experience earn 5.7 times more revenue than those that don't [1].
User personas aren't just an exercise in experience design; they really do make for better products and happier customers, which in turn helps keep profits up and business strategy on track.
Morgan, B. (2020, September 7). How To Prove The ROI Of Customer Experience. Forbes. https://www.forbes.com/sites/blakemorgan/2020/09/07/how-to-prove-the-roi-of-customer-experience/?sh=5419d48467f4